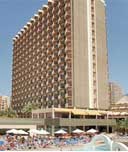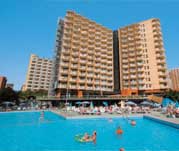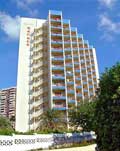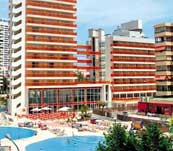 Cheap Hotels Benidorm
Cheap Hotels In Benidorm Can Mean Quality Holidays For Everyone
If you're thinking about taking the family off on a holiday abroad but don't know where to go because money's a little tight, then you need to look no further than the beautiful holiday destination of Benidorm. Cheap hotels in Benidorm can range from the up-market to the more budget-friendly, but don't let the word 'budget' put you off. Some of the lower end hotels, while being exceptionally reasonable when it comes to price, do not scrimp on quality, as the following recommendations will show.

Below are are a few Cheap Hotels in Benidorm
Beni Beach Apartments:

Price: Range from £30 - £57 year round. Situated just 300 metres from the centre of Benidorm and directly opposite the beach, this hotel offers guests as much independence and flexibility as they want. The modern complex boasts stunning views of the beach as well as on-site amenities such as a large swimming pool, tennis court and 24 hour reception. The town is just 5 minutes away where the nightlife is bustling and tourist attractions are numerous.

All rooms are equipped with cutlery and crockery as well as a fridge, TV, safe and cooking facilities. Guests who have stayed at this hotel have said that the apartments were perfect for self-catering holidays and were spacious and clean. The staff is professional and courteous at all times and the value for money was wonderful.

Cervantes Hotel:

Price: Range from £36 - £103 depending on time of year. Located approximately 1 block away from the beach and a short 10 minutes walk to the old town, this hotel has a price that is not reflected in the quality of accommodation. The apartments are spacious and clean and make for a very comfortable stay. Although there are ceiling fans rather than air con this doesn't spoil the enjoyment of the rooms. Rooms have covered balconies and most are equipped with extra sofas in the separate living rooms as well as pull-out beds which make it perfect for larger families or group bookings.

Guests who have stayed at this cheap hotel in Benidorm have said that they were pleasantly surprised at the size of the apartments. The location was "spot-on" and was close to everything that was needed or wanted. The only downfall seems to be the fact that keys to these self-catering apartments are picked up from a different location, although this doesn't tend to detract from the charm or quality of the place.

Prince Park Hotel

Price: £33 - £89 Depending on time of year. This hotel, while a little more expensive than some of the others, is definitely worth taking a look at. Quoted as being the "The best 3 star hotel in Benidorm" it is perfect for couples or elderly guests who don't want to be too close to the night life of Benidorm. Situated 800 metres from the beach this hotels cleanliness is definitely one of its attractions.

Rooms are well equipped with the standard things you would expect such as a TV and fridge, and the dining is first class in a restaurant that is exceptional with a good choice of hot or cold meals to choose from. Guests who have stayed at this cheap hotel in Benidorm have said that they would most definitely stay there again and would recommend it to anyone. It is the perfect place for "a relaxing holiday that is value for money."